Company introduction
Website location:Home >About > Company introduction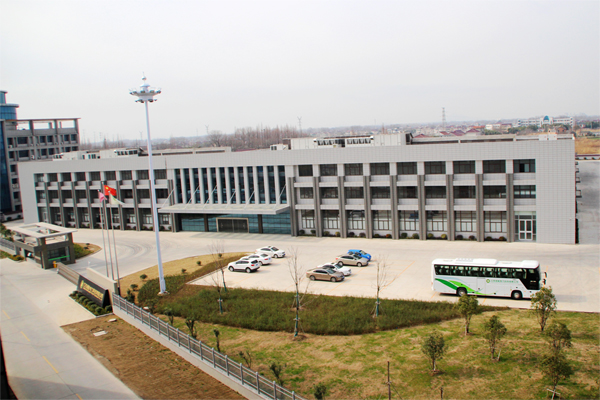 Jiangsu Green Power Technology Co., Ltd. (hereinafter referred to as "green power") is located in Yangzhong, a famous demonstration area of China's green energy island and water garden city in the Yangtze River Delta. It is a fully automatic and efficient manufacturer of solar cells and components.
The company is located in Yangzhong Youfang Industrial Park Solar Road 1, mainly produces high-efficiency solar cells and solar photovoltaic modules. The design of the master plan 1GW fully automatic and efficient component production line (phase 1 300MW); the company plans to use 85 acres of land, 55 acres of land, phase 2 700 MW project is about to put into production.
Green power imports the most advanced photovoltaic manufacturing equipment at home and abroad, gathers high-end professional and technical personnel and management elite in the solar energy industry, technology and management team in solar cell slurry, photovoltaic materials, component manufacturing and other emerging industries have rich management experience and successful entrepreneurial process.
The company has passed the ISO 9001 quality management system certification; ISO 14001 environmental management system certification; OHSAS 18001 occupational health and safety management system certification; won the "Jiangsu Province high-tech enterprise title"; the company developed the "ultra-thin high-efficiency anti-reflex double-glass components" won the "Jiangsu Province high-tech products" certificate. Automatic workshop won the title of "Zhenjiang Intelligent Workshop" at the same time the company's various products are through TUV, CE, CB, CQC, CEC, PVCYCLE, CQC photovoltaic leader, component salt spray test, anti-PID test and other products certification. At present, the fully automatic workshop meets the production of conventional single glass components, conventional single glass Half-sheet components, conventional double glass components, conventional double glass Half-sheet components and other high-efficiency components.
The company is committed to the "clean energy to change the world" vision; adhere to the "quality first, customer first, efficient management, reputation first" concept, and strive to build green power into a "photovoltaic green energy pioneer" solar photovoltaic enterprises.